Local Handyman Services Near You!
Congratulations, you've foundBest Boca Raton Handyman Services!We'rehome repairspecialists and we believe that we have a duty to be responsible, trustworthy, reasonably priced and timely. Those are the qualities that makehandyman servicesgreat. We take pride in having the bestDoor Repair, TV hanging, TV Mounting, Door Installation, Garage Door Repair services in Boca Raton Florida and all of Palm Beach County.There are so many different reasons to use a handyman, whether it be for interior door installation or regular maintenance, finding the right one can be vital for your budget, time and even safety.
So whether you need a big job done, or a quick patch job, we should be the first call you make. We are the premiere handyman service in Boca Raton, Florida. We are the fastest and most efficient minor repair service in all of South Florida. Call us today for a free in home estimate. You can trust us to do the job right the first time! Please keep in mind, you are hiring a local handyman near you, we are not alicensed contractor or GC. If you have a job that requires pulling a permit, you should call yourlocal contractor.
THE DETAILS ARE IN THE DESIGN
The Best Boca Raton Handyman will give you exactly what you need when you need it. We have been in business for over 20 years and we have three trucks on call. We are a hands on operation that is run very efficiently. Give us a call and we will come out and give you a free quote and fix whatever it is that you need done.We are not a licensed Contractor.We put our clients first. If that means that the job requires you to pull a permit, we will have to refer you to a licensed contractor.
We're here to get you through your home repair to do list. 1 call Fix it all. If you are looking for a local handyman that you can trust to fulfill everything you need around the house, we're here to be your reliable source. We do the job the right time and like repeat customers.
Sliding Glass Door Repair

WOOD FLOORING/TILE installation

ROOM ENCLOSURES
COMPETITIVE AND FAIR PRICES FOR A HANDYMAN IN BOCA RATON
Competitive and fairprices for commercial and residential homes is the name of the game. We'll give you a free quote on anycommercial or residential home improvement that you can think of. It is important for you to keep your home running smoothly and it is our vocation to help you in that mission. Maintenance in a business or investment property can be a huge difference in the depreciation and value of your asset. Using us can make all the difference in the world.
BEST BOCA RATON HANDYMAN SERVICES
We take pride in Being a reliable Handyman around the clock. We can handle any job big or small, light bulbs and all. Our scope of practice includes roofing repair and maintenance, plumbing Services Custom woodworking, ceiling fans, toilette repair, Garage door repair, light fixtures, drywall, drywall repair, concrete patios, pressure washing, interior and exterior modifications, ceiling and wall texture installations and repairs, wheel chair ramp installation and handicap accessibility, interior exterior painting services, window repair and installations, door repair and installations and television mounting services. We have the capability to build a house from the ground up, so if there is anything that you need done and it is not on this list, call us and we will help you. Whatever repair service or home repair in Boca Raton you're looking for, Best Boca Raton Handyman is your all in one Handyman.
We really do it all and we promise that no job is too big or too small. We really pride ourselves in being reliable and on time, every time. We know that it isn't easy to find a handyman in Boca Raton that will not only show up on time, but also stay until the job is done. We make it our mission to provide free estimates, show up on time, and stay until the job is done. Look no further if you're looking for a professional, affordable, and experienced handyman that you can trust in your home. It doesn't matter how minor or major the home repair is, if it needs to be done, and you need it done immediately, you found the right guys for the job. We've been providing handyman services to the Boca Raton area for over 30 years and are the most trusted in the industry. We hang door, paint houses, fix drywall, and much much more.
Professional and Affordable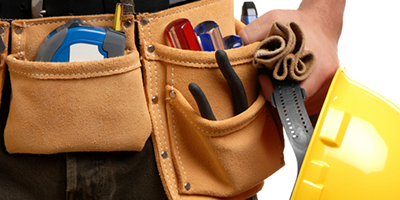 24 HOUR EMERGENCY HANDYMAN SERVICES
RAIN, HURRICANE DAMAGE, DAY OR NIGHT – WE ARE YOUR GO TO!
Twenty four hour emergency services are important. If you have a toilette that is flooding and you don't immediately fix the problem, it will compound and cause a huge headache for you in the future. We are at your beconing call 24/7. Our 24 Hour Emergency Services have been helping home owners in Boca Raton Florida for years. Replacing molding and tile and flooring can be tough, not to mention that it can be bio hazard to live in. No matter what you problem may be, we are a local and we are only a quick phone call away. We are your one stop of any 24/7 emergency Boca Raton handyman need. Dunrite Handyman literally has nothing on us.
How We Compare To Other Handyman Services in Boca Raton, Florida
http://www.mwthomason.com/Handyman Services,Dixie Plumbing, 1 Call Fix It All, Handyman Headquarters, The Handyman Company, Dunrite Handyman Services Delray Beach Florida AAA Handyman Services all have something in common, they aren't us! We have 30 years of experience and customer service in mind. We are your top answer if you want the lowest prices for easy solutions in your home or office.
You know what we do that the other guy doesn't We pay close attention to detail. We aren't a huge contractor or construction company. We are family owned and operated so we care about you, the customer. We don't have a lot of overhead, so we're able to roll that saved money into savings for you. We provide free estimates and will beat anyone's prices! We also have extensive reviews on YELP, GOOGLE +, ANGIE'S LIST, FACEBOOK and MORE. We also periodically run CRAIGSLIST AND GROUPON Ads for discounted services. Call to ask!
Professional Handyman Services!
Areas We Service HANDYMAN NEAR ME Thats us
West Delray Beach, FL. East Delray Beach, FL. Deerfield Beach, FL. Boca Raton, FL East Boca Raton, FL. West Boca Raton, FL. East Boynton Beach, FL. West Boynton Beach, Handyman Fort Lauderdale, Lantana Florida and Many More. Look below for a list of Area Codes We Service for Handyman Home Repairs: 33441 33442 33443 33427 33429 33432 33434 33481 33487 33496 33498 33428 33431 33433 33464 33486 33488 33497 33499 33444 33445 33446 33448 33482 33483 33484 33322 33323 33351 33424 33426 33436 33472 33474 33425 33435 33437 33473